Does any of this sound familiar?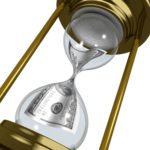 You'd like to apply for a loan but can't provide updated financial statements
Tax season results in a mad scramble to put things together, your accountant automatically files for extensions
You never seem to get around to doing your bookkeeping
There is a pile of unopened statements somewhere in your office
You have Quickbooks but aren't sure how to fully use it
You are in pretty good shape but need a bit of help to tie everything together
Gaps in your accounting protocols leave money on the table and create undue stress. It's also costing you the time and energy you would rather devote to your business.
JCK Bookkeeping  is owned and operated by Joanne C Kotsopoulos and has been providing professional accounting services to local small businesses since 1999. Being a small business owner herself, she recognizes the challenges and satisfaction of running your own business. We customize our services based on the individual needs, learning styles and budget of every client.   If you are overwhelmed with your accounting duties or just need a little support to maximize your efficiency, JCK Bookkeeping is dedicated to your success.
We help small businesses take control of their finances!